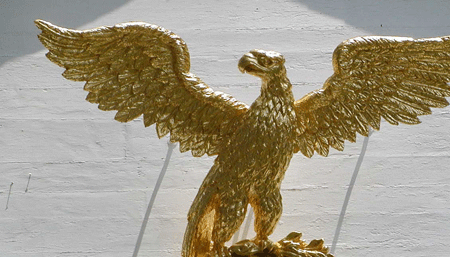 21 Old Middle Road P.O. Box 457 Goshen ,Connecticut 06756-0457
Officers:
President - Henrietta C. Horvay
Vice President - Marcia Barker
Secretary - Barbara L. Breor
Treasurer - Cynthia Harmon
Curator: - Henrietta C. Horvay
Assistant Curator:- Walter M. Horvay

Directors:
James P. O'Leary
George Schuster
Suzette Barker
Edward Bloes
Jack Burek
HOURS: Tuesdays 10:00 AM - Noon
From April - November
PHONE: (860) 491-9610
Goshen Historical Society Endowment Fund
The Goshen Historical Society board of directors voted to establish an Endowment Fund at the Community Foundation of Northwest Connecticut.
The endowment fund, established for perpetual growth, will become a source of operational support and financial stability that will benefit the society forever.
Contributions can be made to:
Goshen Historical Society Endowment Fund
c/o The Community Foundation of Northwest Connecticut
P.O. Box 1144
Torrington, CT 06790.
2012

Saturday July 21, 2012
Displays of Historical Textiles
All the items in the display belong to the Historical Society.
Quilts, tables coverings etc.
Marcia Barker and Diane Damerau
Mandy Wright
Lisa Palladino, Norwalk, CT, Nancy Bittner, NYC, Dave Rossmiller, NYC, Joe Schnierlein, Norwalk,CT and Marcia Barker
Nancy Bittner, NYC
The 4th grade visit to the Historical society building on Tuesday June 5th, 2012
2011

Goshen Marches to War Civil War letters
July 2, 2011 program.
Read by Marcia Barker (Jennie Wadhams) and Ernied Barker (Fred Lucas).

Photo 1 Marcia and Ernie.
Photo 2 Marcia Barker explaining the various articles that Ernie had on display to Diane Damerau, Janet Hooper and Lu-Ann Zbinden.
Photo 4 general view at the presentation.
Photo 3 Ernie Barker explaining to Kimberly Thorn about Fred Lucas masonic sword.





Pictures of the event of June 18, 2011 GAMES AND TOYS

Show case of toys

Henrietta Horvay, Marcia Barker, & Rosellen Waiveris looking at a paper doll album.

Showcase of dolls

Rosellen Waiveris , Tom Allison, Thor Steinmayer, Lillian Steinmayer, and Pat Burek looking at the game of "Riddles" with its book and map.

Thor and Lillian Stenmayer playing croquet in the front of the Academy.